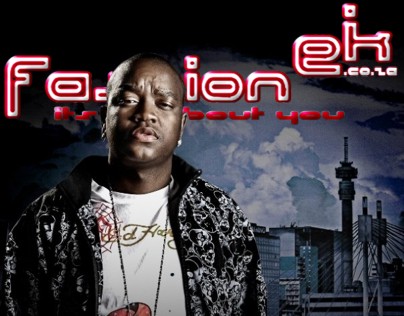 Morale is derived from Morality; it bares a deeper meaning when you experience his music. Morale was born in the shanties of meadowlands. He spent half of his life in Soweto. His parents did not want him to miss the opportunities they didn't get. So they worked hard to give him the best education that would later on mould the artist.
He represents the hustle culture, the grinding, and the story from rubbles to glory. He is without doubt street credible. A purist when it comes to his music. Uncompromising when it comes to industry perks and marketing gimmicks. He is a force to reckon with, perhaps the voice of this generation.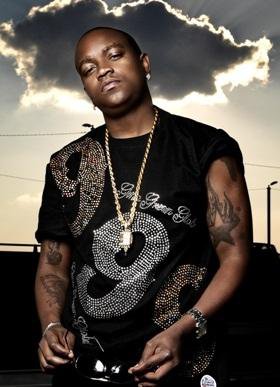 Morale is CEO and Founder of Neo Shanty. Neo Shanty is a publishing company and Record company. Mr Jo' Burg aka Veritaz signed himself to his own record company and attained himself a licensing deal from Uproot Records. With driven sales man Vigor, Morale is an excellent entrepreneur rapper that lives the culture of Hip hop.
The flamboyant rapper is patriotic about where he comes from; through his product he carries the spirit of urban culture in his environment. Always aiming higher and over ambitious, his music is for a rising global village. Opportunities and a great demand have branched Morale's company Neo Shanty into a clothing and accessory producer. Within an influx of powerful music, fashion and urban trends Neo Shanty is an urban lifestyle ambassador.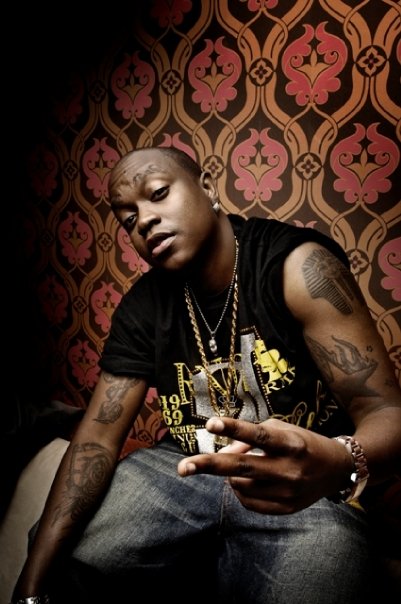 The first traces of Morale were his appearances on Domestic Violence, Glitterati 1 and 985 mixtapes. His popularity was vastly heard on Rhyme & Reason (Metro Fm), The Essence (5fm), and Yfm. The artist was loved and published in music magazines. . His song; Best Endz was number one for the longest period on Metro FM, Tbo Touch show. A controversial song called Polygamy was also number one. These songs were from his mixtape called "The Rising Son" which won the first Hype Awards. "The Rising Son" put Morale on the map.
His talent attracted Ghetto Ruff and lead to talks with Lance but nothing came of it.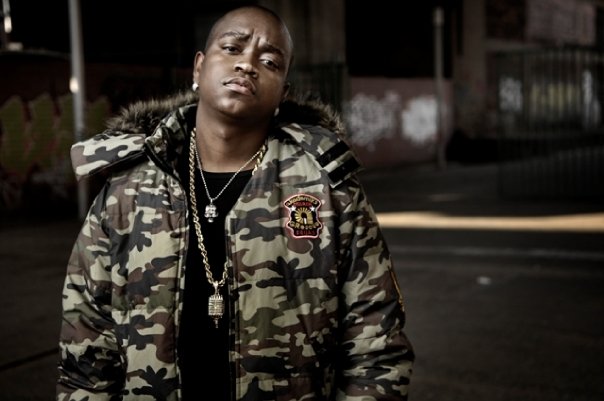 The opportunity was scooped by Uproot records and Morale had a chance to release is first official album called the "Rising Star" through Neo Shanty/Uproot. "Rising Star" is a classic and album that is well balanced. It flourishes with swag, raw talent and orthodox flows that make Morale's music authentically his own. He ultimately stands out because he is comfortable with his style. He showers us with content that gives his music a distinct signature. His truly a Rising Star.
Q and A with Samm Kanjaan, Rashid Kay, Intangible Impakt, Rochelle Langford and Mambo Faceless
1.Where did you start Rapping?
I started rapping in primary school.
2.How involved are you in the production process of the music you make (Beats, Videos, Graphics and overall production)?
I co-produce and produce some of my songs. I work with different composers who make beats for me.
3.Whats your affiliation with Saudi western?
Maggz used to hang out with Pro a lot and Maggz and I have been friends for long. I hung out with saudi westerns at some stage when Maggz was messing with them.
4.How and when did the Glitz Gang come about?
I've been friends with all the Glitz members for a while. So I decided to create a clique with Sean, L-Tido & Maggz for 4 years back. I started it and called it Glitterati.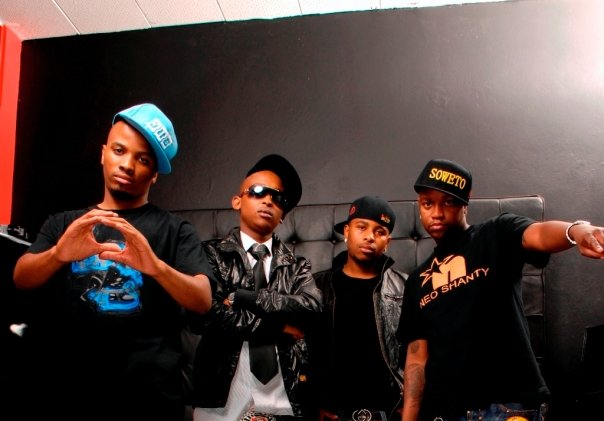 5.What is Neo Shanty? Break it down.
Neo Shanty is my company. I do everything under it. Its a publishing, clothing and record company.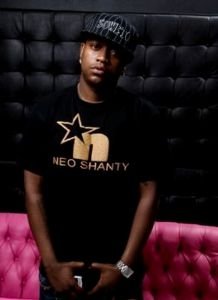 6.How did the collaboration for Ayamaah with Zola come about and why Zola?
Zola is a fan of my music after he bought my mixtape. We both wanted to work together on a song we just didn't know what type of song so that kept us from doing anything for a while. Then came the inbox from Ayamaah's boyfriend. When I told Zola about it he was instantly interested and we recorded the song.
To download da song "Ayamaah Morale ft Zola" SMS "1800" to "36107", R5.00 per SMS
7.From all the songs you've recorded, which is your favorite?
I've got 3. The first is "Got My Mind" 2nd is "No Wind" and the last one is "Ayamaah".
8.Who is you biggest Fan?
My dad
1.How long are you planning to stay in the music biz and why?
I'm planning to stay as long as I can. Its my love and career path.
2.Do you think there will ever be a classic hip-hop artist in Mzansi .i.e. Biggie, 2Pac, Easy-E, etc
Yes... All eyes need to be on local hip hop first and the local rap artists should be ready to die for their music. Then we'll start hearing classics. "Smile, Clap & Bow" is a classic.
3.When is South African going to have a multi-million rand selling hip-hop artist, are you planning to spearhead the impossible?
Tell you the truth record sales have dropped. Even your biggest international stars don't go gold in SA now days. They not selling millions here in SA they however are selling thousands. Internationally when you collect all their sales all over the world that's what makes them sell millions.
1.How do you see yourself?
I see myself as a rapper entrepreneur and a musician who steadily earned his respect by doing commercial but non bubble gum music.
2.Where are you in your career?
I'm at the breaking point where my brand and music is ready to blow up in SA, Africa and internationally.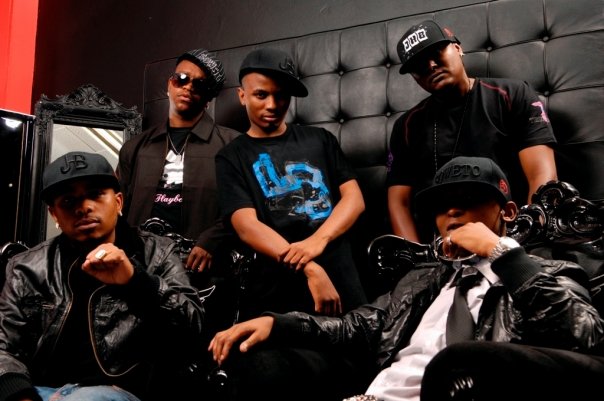 1.Why cant SA hip-hop break through the market like Kwaito did?
It is breaking through the market. Guys like JR & Teargas are making more money then Kwaito stars did. It's all about knowing your market and marketing your brand.
2.What do you think of the current state of SA hip-hop in business and creativity?
I think its grown, I also think the content needs to be richer though. I strongly
believe rap artists should be trend setters and start talking relevant matters in
songs. Not all the time but once in a while. Rappers are definitely messing with
corporate brands and getting themselves big endorsements. its happening.
3.Can SA rappers make it internationally? Why?
Yes they can, they how ever need to conquer home first. Look at K'naan & D'Banj they
were big in their countries before they made it internationally. It can happen for
sure.
1.What do you think of the quality of SA hip-hop in terms of engineering,
consistency, content and delivery?
I think its improved to international standards. The Teargas boys got it right.
Hence why they big now. We're there guys, we just need to be consistent.
2.Do you see yourself ever making a living from hip-hop alone? Why?
Yes I am already.
Watch out for my album called "Smile, Clap & Bow". Follow me on twitter
@moraleveritaz and join my group page "Morale" on facebook. For bookings:
morale.pimpstar@gmail.comThis e-mail address is being protected from spambots. You need JavaScript enabled to view it
View Photos
In : Celeb Feature